The Process of Building with Pierce & Associates – Builders

A majority of the clients who build a custom home with Pierce & Associates begin the process through referrals or reputation, not necessarily through bid competitions. Pierce & Associates primarily operates with negotiated contract arrangements. There are several steps to hiring Pierce & Associates as your builder.
1. Initial Meeting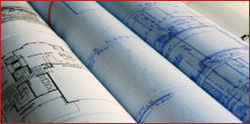 During the first meeting, the client's objectives, vision, desires and budget are identified and it is determined if the project is a match with Pierce & Associates. Usually a client already has a professional design, a stock plan, or a rough initial plan at this point.

2. Preliminary Budget Estimate
The next step is to complete a budget estimate to determine if the project is within the client's price range. Based on historical square footage costs, this estimate is usually within 15% and takes a couple of days to complete.

3. Pre-Construction Agreement
If the preliminary budget estimate is satisfactory the client and Pierce & Associates enter into a written agreement to cover the next phase of work. The fee charged will be applied to the final job, but forfeited if the project does not proceed. At this point the house plans are reviewed and examined by Pierce & Associates staff. If the plans are incomplete, they are redrawn in a CAD program and tailored to the clients needs. Or, if they are a complete set with construction details, they are value-engineered to ensure the best and most effective building methods are prescribed.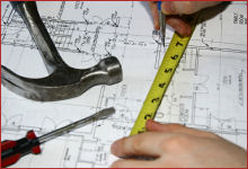 During this time a detailed cost estimate is developed. In order to get a high level of detail, we help you refine the design and select materials. This estimate is a comprehensive cost accounting of the project from foundation wall heights to material finishes. It is very detailed and accurate, with allowances allocated for elements not definitively selected, such as cabinets, appliances and flooring.

Depending upon the level of plan modifications and time required assisting in your design decisions and material selection, this process can take four weeks or more.

4. Contract
At the conclusion of the detailed cost estimate, a construction contract is negotiated. This contract not only binds and protects both you and the builder, but it is also a list of expectations of both parties. It clearly specifies all the work to be done, including particular materials and work descriptions, the time schedule and method of payment, and relates directly to the working drawings. Pierce & Associates can also assist with financing options for your project.


5. Construction
Once the contract is signed then construction begins. One of the clients' key roles during construction is to make timely decisions regarding materials and element choices to keep the project progressing. Most custom homes take five to ten months to complete, but obviously this can vary depending on the size of the project.